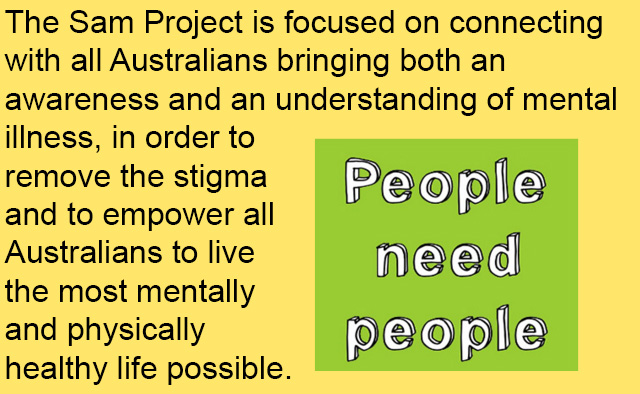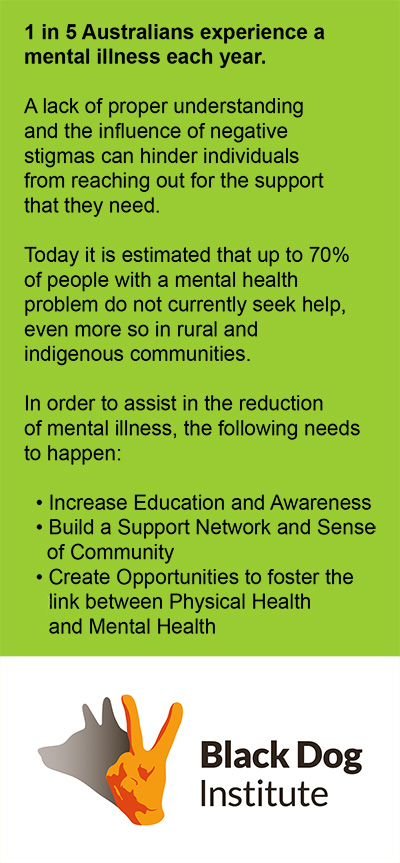 Each stop includes pre-arranged education sessions coordinated with the appropriate community networks and local businesses, while ensuring media is engaged for increased exposure.
The intent is to address large audiences through free education sessions at community halls, retirement homes, schools, hospitals, indigenous communities, local branches of national businesses such as banks, real estate etc. These community dialogues provide a safe forum for greater awareness and for discussing and dispelling any myths while providing some direction to find support.
In conjunction with the awareness sessions, the Sam Project are offering the opportunity for everyone to drop in for a coffee at their mobile cafe. They are also providing fun yoga and exercise classes to help foster the link between physical and mental health. Classes are run on a donation basis and those monies reinvested in "do- good" community projects.
To enable the Sam Project's vision to be realised, they are supporting the Black Dog Institute who are recognised as pioneers in the identification, prevention and treatment of mental illness and the promotion of wellbeing.